Cyber & Information Security Recruitment Specialists
At Intaso we are firm believers that not every business has the same Cyber/ Information Security talent shortages and demands a bespoke offering. Having vast expertise of executive search, in-house, team-build, contingent and consultancy experience we are privileged to have the expertise to offer a complete set of innovative talent solutions tailored to every organisation no matter what the maturity.
We pride ourselves on having a deep industry expertise, an honest personal approach, technical training, extensive networks and the softer skills to make intelligent matches on behalf of our loyal client base.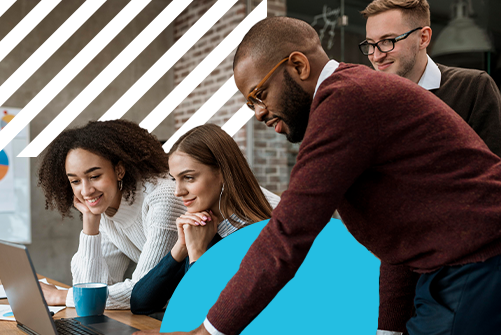 Our Customers Simply Love Us
"I have used Intaso 20-25 times now on an exclusive basis for my various hiring needs. They have successfully built teams for us and will continue to be an asset for us going forward. I see no need to use any other agency when it comes to recruiting for us."
"My requirements for an Application Security Manager, Senior GRC Analyst & Cloud Security Manager are tough because of the skill sets and hot market, but Intaso already found me one awesome senior team member and I've no doubt they'll continue to try just as hard with the others. Intaso are an excellent complement to our internal Talent Team and I have no hesitation in recommending them as someone that will understand your needs and become a trusted partner as you grow your team."
"We have engaged Intaso on several occasions to deliver key searches for the business. We found the team to have an excellent understanding of the cyber security industry. Every candidate we interview through Intaso has come well prepped and understood the position they were interviewing for. The calibre of candidate and speed to shortlist has been excellent, the Intaso team constantly communicates with us on their search and are consultative in their approach."
"Intaso are fantastic to work with, set a very high bar for the recruitment industry and are a pleasure to know. Intaso are one of the few who still conduct business face to face (which is absolutely essential for us) and have never failed to deliver quality candidates, pre-screened and well suited for the roles. Genuine, hardworking characters that I'm sure I'll be working with for years to come. They have just completed a team build of 30 for us which was seamless and professionally run from start to finish"
Stay Updated With Our Latest Insights

Job interviews can be nerve-wracking. We've all been there! But sometimes they take an unexpected turn when interviewers throw in strange or funny questions… Picture
Read More »

Over 70% of us are affected by workplace imposter thoughts at some point in our lives. If you think you might be suffering from imposter
Read More »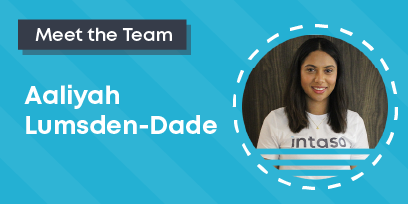 A bit about me… I am a recruitment consultant with experience headhunting into Cybersecurity vendors. My background in marketing gives me a greater understanding of
Read More »